Plastimat Perfect is built on a smaller design and developed from the pivoting tow bars, the sockets Plastimat has been manufacturing since 1997. The mounting holes comply with the standards.
Plastimat also develops cable kits according to customer's request.



Sealed on both sides
Plastimat has been the leading innovative manufacturer of connectors for towbars and guarantees highest quality in this market segment. The ever-increasing number of electronic components and the increasing digitization in the automotive sector require a high level of innovation in our own company, which we constantly promote. During the development of the new sockets generation, a cornerstone of Plastimat's company philosophy was "highest reliability in real use".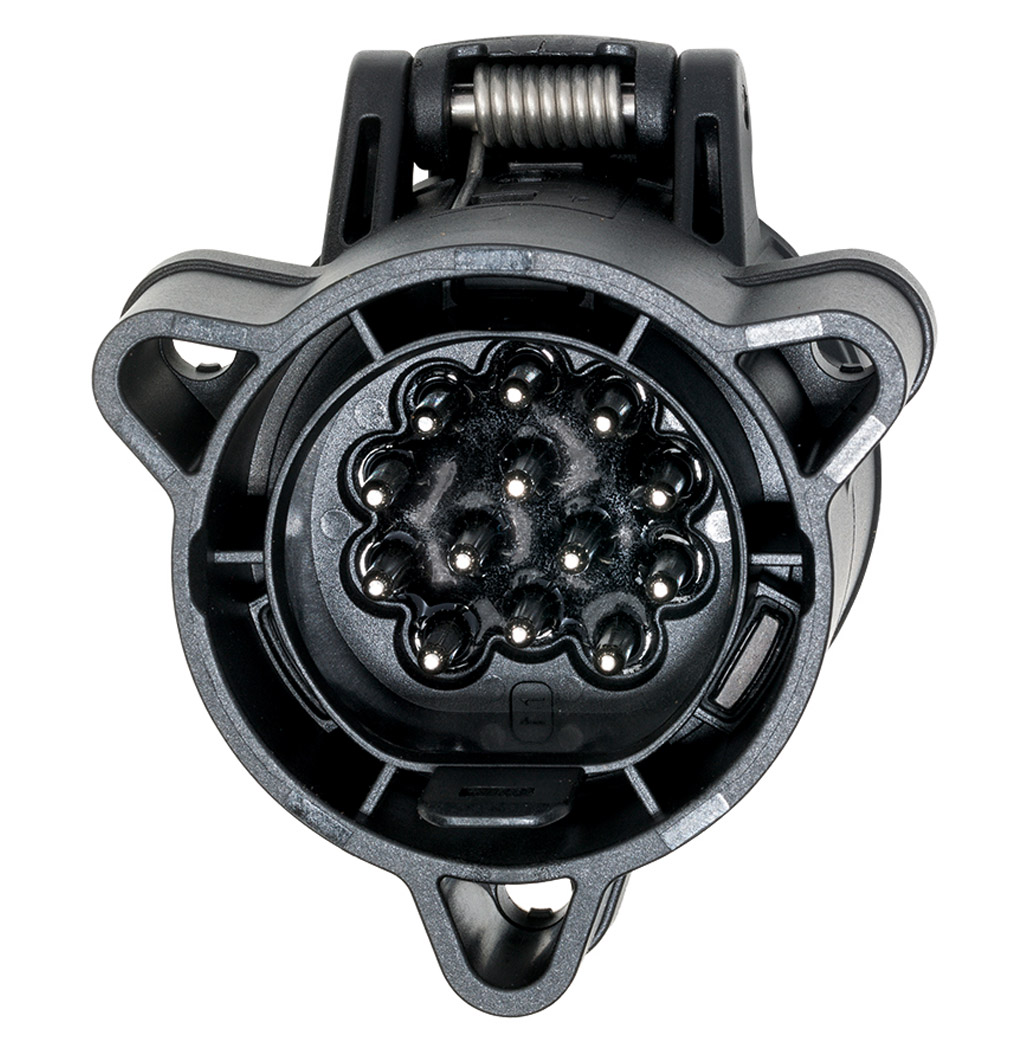 The existing socket generation is already of very high quality and well protected against corrosion and moisture. Often, however, a repair is not undertaken when the socket, the cover, or the seals are damaged. As a result, water can pass to the cable harness through or around the contacts. The typical consequences are time and cost intensive. Plastimat Perfectly builds on reduced-size sockets, created originally for the retractable tow hitches, whose sockets Plastimat has been manufacturing since 1997. The fitting conditions of the Plastimat Perfekt socket correspond to the standard. Molded contacts and an additional contact holder ensure water tightness on both sides. The front part of the socket remains fully interchangeable. In the case of a damaged cover, or a damage in the front part of the socket, this can be exchanged quickly and easily. According to customer requirements, Plastimat develops cable sets with Plastimat Perfect. Development - Assembly instructions - Production by Plastimat.