Version: ESP, EDSP, DSP, DDSP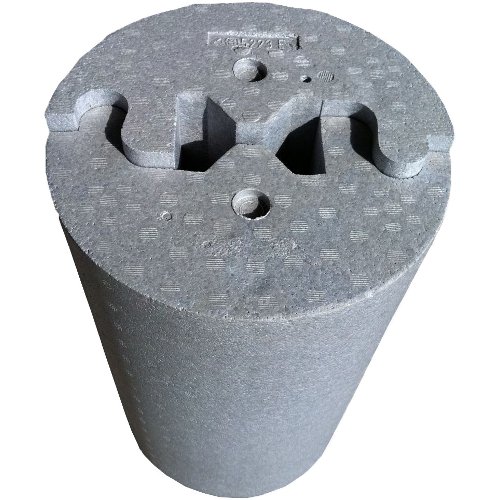 Motorcyclists are not adequately considered by most of the protection systems. In case of an accident, the driver slides under the guardrail, the metal guide posts become a lethal danger.
Plastimat impact attenuator reduce this situation considerably. The metal poles, which would otherwise be messy in an impact, disappear behind a special hard foam.
The envelope of the guardrail post (SPU) fits many protection board systems and is designed according to TL-SPU 93; Test no. 96 8S 04. For fixing the SPU, the special Plastimat tape is optionally available, optimized for this application.
Suitable for ESP, EDSP, DSP and DDSP protection systems!
Details

Article-No.
399 000 001
Material
Polystyrene
Color
grey
Diameter
280 mm
Height
450 mm
Packing unit
9 pcs.