Version: ESP, EDSP, DDSP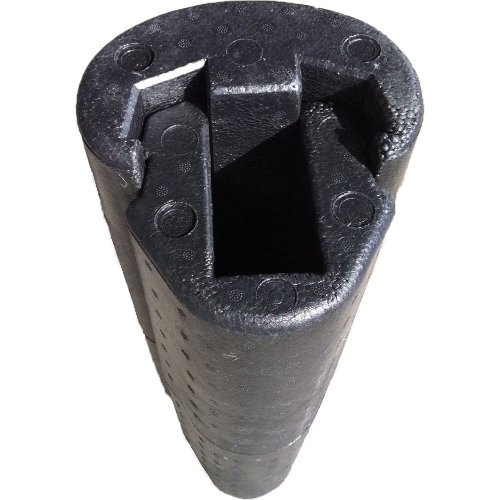 Motorcyclists are not adequately considered by most of the protection systems. In case of an accident, the driver slides under the guardrail, the metal guide posts become a lethal danger.
Plastimat impact attenuator reduce this situation considerably. The metal poles, which would otherwise be messy in an impact, disappear behind a special hard foam.
Suitable for simple traffic barrier!
The envelope protection of the guardrail posts (SPU) is available for many protection planking systems and is according to TL-SPU 93; Test no. 96 8Y 01.
Suitable for ESP, EDSP und DDSP!
Details

Article-No.
399 000 002
Material
Polypropylen
Color
black
Diameter
210 mm
Height
490 mm
Packing unit
20 pcs.